Home > > Splatoon 2 Global Testfire Times Announced
Splatoon 2 Global Testfire Times Announced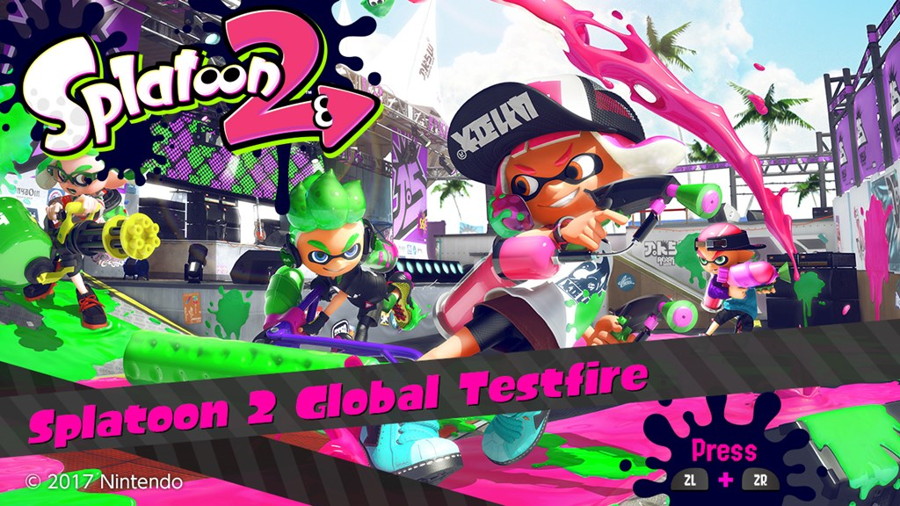 The times for the Splatoon 2 Global Testfire have now been announced. Just like the original Global Testfire for Splatoon before it released in 2015, Nintendo has confirmed that Splatoon 2 will receive similar treatment. There are six one-hour time slots that will be available for you to test out the game. Before you can do this, you'll need to download the Splatoon 2 Demo from the Switch eShop.
Here are the times:
March 24 | 12 - 1 p.m. PT
March 24 | 8 - 9 p.m. PT
March 25 | 4 - 5 a.m. PT
March 25 | 12 - 1 p.m. PT
March 25 | 8 - 9 p.m. PT
March 26 | 4 - 5 a.m. PT
You'll be able to participate in one or all of the above events. With the number of users likely to get online at the same time, this will surely put Nintendo's servers to the test and ensure that they are ready for the launch of Splatoon 2. The game is coming to Nintendo Switch this summer: will you be picking it up?